ABC Classics 481 1981
Music of the Celts has always had a huge following, and this disc of 18 songs will find a large audience. Timeless melodies from Ireland, Scotland and Wales are performed by some of the leading musicians in Australia currently.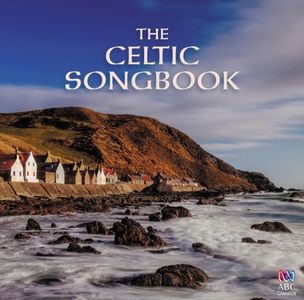 Singers David Hobson, Teddy Tahu Rhodes, Sarah Calderwood, Annalisa Kerrigan, Paul McMahon, Timothy Reynolds, Nollaig Casey, and Craig Newman, are accompanied by orchestras (Tasmanian Symphony, Australian Brandenburg, Melbourne Symphony and Sinfonia Australis), chamber or folk groups (Sunas, Carisma), as well as choirs (Cantillation, Brandenburg Choir, Choir of Trinity College – University of Melbourne).
There is a plethora of instrumentalists recorded here from Genevieve Lacey (recorder), James Crabb (classical accordion), Genevieve Lang & Mary Dourmany (harps), Paul Jarman, Lynnelle Moran (tin whistles), to Chris Duncan (fiddle), who all help in giving the arrangements an authenticity.
Those interested in Celtic music, or folk music in general, will love the selections: The Mountains of Mourne, Wild Mountain Thyme, As He Moved Through the Fair, Suo Gan, Do You Love an Apple?, Loch Lomond, My Lagan Love, The Cliffs of Dooneen, Bovaglie's Plaid, The Last Rose of Summer, Danny Boy, All Through the Night and Fhir an Bhata.
The vocal and instrumental artistry shines through in every track. There is a genuine affinity that comes across with each performance. This is one of the best collections of Celtic music on offer. It does fall into that category of relaxation and evocative music, with its abundance of melancholic and sometimes haunting ballads, slow instrumental passages, and lack of energetic gigs. But, it is reflective music, which is so perfect for the soul.