ABC 481 1704
The piano music of Sally Whitwell will become even more accessible from this original recording. Many already know of this Sydney pianist from her recordings, particularly the music of Phillip Glass, as well as her performances with numerous ensembles and soloists. This disc, however, thrusts the individual personality of Ms Whitwell centre stage.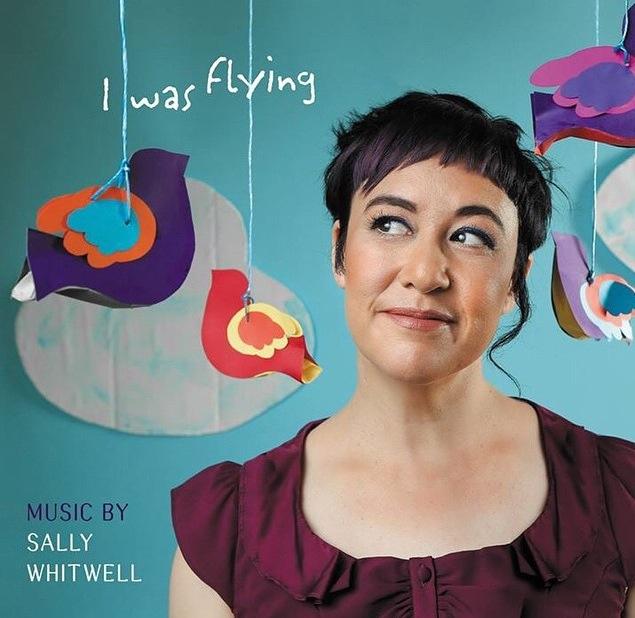 It is not only the playing that is assertive, engaging, spirited; the works also, themselves, have a great amount to say, mostly on a very personal level. The liner notes detail the pianist/composer's approach to composition, her inspiration and her journey as a composer. It is written in a chatty discourse and draws the reader in, just as her music does.
Not all pieces are for piano solo, but feature other musicians. A Hundred Thousand Birds (from a poem by Christina Rossetti) features the singers from Vox (a vocal ensemble for skilled young singers aged 18-30). Starlight Steeple has some wonderfully exciting textural shifts and vocal effects, and is based on a poem from a recent collection by Monique Duval. A more poignant setting of another Rossetti poem is Echo, which highlights an expanded choral range and expressive demand with its extended phrases.
With text from her own pen, Whitwell ponders upon her own cultural heritage in To Your Shore, which is filled with hope and fear, in seeking a new life. The piano accompaniment is busy, with its little repetitive figures (almost like the ebb and flow of the ocean waves) whilst the vocal lines are more arching and beautifully sustained. The harmonic gestures used in the choral setting of Byron's poem She Walks in Beauty has a simplicity, but also a restful quality which comes from the composer's reflection of falling in love. Flying, is based on a 3-line poem by Australian poet, Michael Dransfield, who battled drug addiction. Whitwell gives wings to the text in this delicate setting for choir and piano.
Along with these 6 choral pieces, there are 7 songs for piano and soprano (with soloist Alexandra Oomens).
A slow moving vocal line is offset with a beautifully rolling piano accompaniment in Some World Far from Ours.
The Birds, a short song cycle with words by Rossetti (Skylark, Nightingale, Linnet) evokes beauty, sadness, hope and joy (as Whitwell states); these songs are truly poignant and yet at times, glorious.
The Yeats poem, The Lake Isle of Innisfree gives Whitwell a rich lyric in which to express her longing for a sustainable eco-friendly life. She has created a mesmorising song, In the Deep Heart's Core, in which there is a faint sense of her own heartbeat pulsing throughout.
Flatworm's Heaven is a complete contrast, with its inspiration taken from city life frustrations, in particular, train travel (with text taken from The Train Now Standing by Michael Rosen). The incessant rhythmic piano lines almost collide with the text, and finally in a comic final phrase, alludes to the Sydney Trains 4-note announcement cue.
On hearing these songs, one gets the distinct impression that Whitwell craves for joy, and sharing that joy with others. In Warm Where Snowflakes Lie (with text by Rossetti), she allows the vocal line almost to calmly climb and recede, whilst the piano decorates and weaves around in an optimistic manner.
Loopy Lady is a set of 4 piano pieces (Reels, In the Middle, Waltzing Alone, Spin Out) which explores the frequently changing emotional states of teenagers. Musically, they exhibit rhythmic challenges, quirky shifts in style and mood, as well as a lyrical beauty in the slower sections, and some more robust moments.
Road Trip is actually a flute and piano solo (recorded here with flautist Sally Walker) that takes its inspiration from a weekly train commute for the composer from Sydney to Newcastle. There is constant movement throughout, other than a small flute solo, making this an exciting experience.
Whitwell describes The Insomnia Waltz (a piano and violin solo, recorded here with violinist Kirsten Williams) as a "frustratingly meandering stopstart of a piece". The fragments of thematic ideas capture the mind of an insomniac, as they grapple with disrupted sleep and thoughts.
Winter Love (a piano quintet) was written specially for the Arcacia Ensemble (String quartet), and Whitwell here displays a fine grasp of dealing with the different timbres and textural contrasts that she so ably produces. It is especially appealing, both melodically and rhythmically.
Whitwell is a remarkable composer and pianist of her generation, with an adroit hand at writing for solo piano, chamber ensembles, vocalists, and choirs. She infuses her own personality into everything she writes and performs, making for some striking musical experiences.