Original soundtrack by Burkhard Dallwitz
ABC 481 1824
The recently broadcast ABC TV Mini-series, The Secret River was richly supported by a stunning soundtrack, written, arranged and produced by Burkhard Dallwitz, who is one of Australia's foremost screen composers.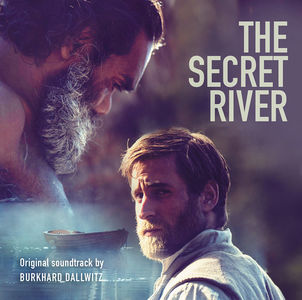 The drama is based on Kate Grenville's best-selling novel of the same name, which is an epic tragedy about early colonial times. It's set in the early nineteenth century, on what was then the frontier, the Hawkesbury River, 50 miles beyond Sydney.
William Thornhill, an illiterate Thames bargeman and a man of quick temper but deep feelings, steals a load of timber and is transported to NSW in 1806. Like many of the convicts, he's pardoned within a few years and settles on the banks of the Hawkesbury River. The Governor grants him land, but of course, conflict arises with the indigenous over the land.
The soundtrack is very beautiful, lyrical and evocative of the time without being pastiche, and is orchestrated for violin, mandolin, viola, cello, double bass, harp, flutes, whistles, bodhran, guitar, piano and virtual instruments. Interestingly, the strings were performed by The City of Prague Philharmonic Orchestra and recorded in Prague. The composer captures a full range of expression, at times dramatic and powerful, whilst at other moments, sinister, poignant or eerie.
The composer writes: "As the drama builds … my approach was to have the music become more minimal and still. Perhaps this is best demonstrated by the tracks Staking a Claim, and I See You Dickie. These seemingly very different pieces are essentially the same theme. Staking a Claim, with its 6/8 time signature and harp and piano ostinato underscores Will's (William Thornhill – main character) ambition to secure a future for his family, no matter the cost. The much slower and reflective tempo of I See You Dickie follows the same harmonic progression, yet underscores the terrible secret that Will has to live with for the rest of his life."
The title track however is not composed by Dallwitz, but written and performed by Shane Howard and Archie Roach.