Audiences and musicians were delighted when world-famous pianist Vladimir Ashkenazy was chosen as the Chief Conductor and Artistic Advisor of the Sydney Symphony Orchestra in 2009, a post he held for five years.
But audiences had experienced the magic of Ashkenazy years earlier, when he toured in recital as a concert pianist in the 1960s. As an exclusive Steinway artist, Ashkenazy said, in 1957 that "Steinway is the only piano on which the pianist can do everything he wants, and everything he dreams. Steinway gives the pianist every opportunity."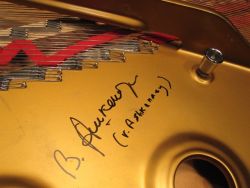 It was from these earlier tours, that the Maestro was invited by the Sydney Opera House to select for purchase in 1991 a Concert-size Steinway grand piano. Known in the piano world as a Model D Steinway, the piano became known as SD6 in the Opera House as it was the sixth Steinway owned by the House.
Following this purchase, it was the star instrument that a galaxy of international artists played, including Lang Lang, Diana Krall, Evgeny Kissin and Ben Folds. Later in its life when Ashkenazy took up his conducting position with the SSO, this magnificent Steinway took up residence in the Maestro's Opera House suite backstage. Before his departure from his post in 2013, Ashkenazy autographed the frame inside the instrument to remind those who played it of its unique providence.
So it was with some trepidation, that I agreed to play this most beautiful of pianos. Whilst having graduated in piano performance from the Sydney Conservatorium in the early 80s, my life had taken a different path in education. Of course, an opportunity like this was too good to pass up. Afterall, I had followed Ashkenazy as a pianist all those decades earlier, even collecting an autograph from him on one of his Decca recordings of Beethoven Piano Sonatas. As well, there were the countless concerts with the SSO that I had so enthusiastically attended.
Waking early one morning, I found myself with a terrifying fear. Here was the day that I was going to encounter this very instrument. It had not only been played (and autographed) by the legendary man himself, but had also been played by so many of the world's finest pianists. The fear was, of course, based on the knowledge of the extraordinary hands that had caressed the keys of this Steinway.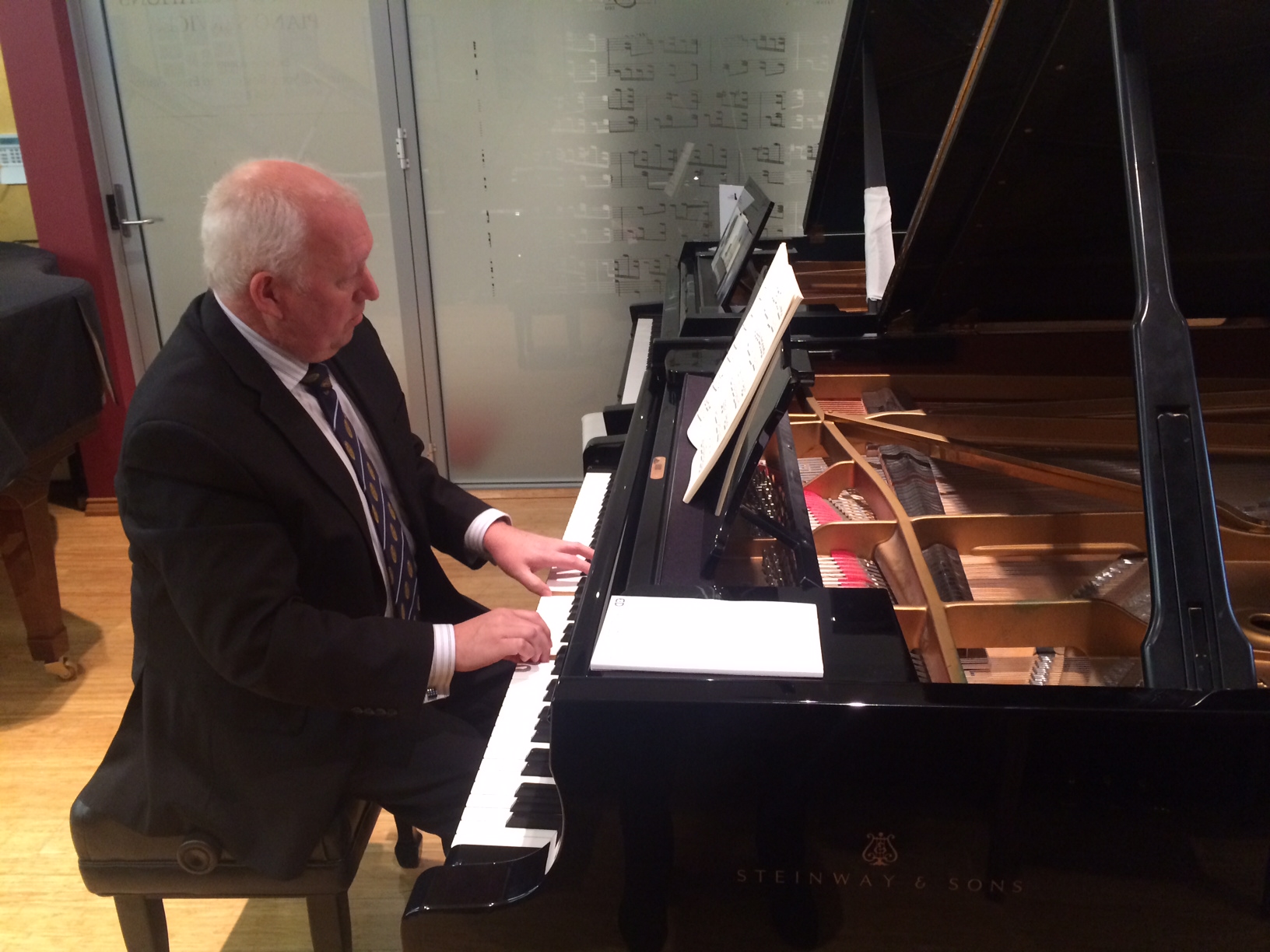 And there I was, staring in absolute awe. I started by playing a Bach Prelude, and then the Chopin D Flat Nocturne. It was just perfect. The tone and touch was simply wondrous. The instrument itself was astonishingly seductive, somehow miraculously enhancing the sound. I could have enjoyed its company all day. But this was just a tantalising taste of perfection in piano technology.
In terms of its craftsmanship and reputation, Steinway pianos are widely regarded as the benchmark of excellence in piano construction.
"Because Steinways are painstakingly and meticulously hand-crafted over a twelve month period, each instrument develops a unique sound and personality over the course of its life," said Australia's leading piano technician, Ara Vartoukian.
"Like a musician, the instrument matures, so people can develop a real attachment to their pianos over many years," he said.
Whilst owning a Steinway may see like a luxury for some, of course for others in the piano world, it is an absolute necessity. Lang Lang, another exclusive Steinway artist has said: "If I am to play my best, there is no way but Steinway".
And the list of those cognoscenti who adore these pianos is not limited to the classical music arena. Of course the jazz world's Harry Connick Jr, Keith Jarratt and Ahmad Jamal are also big fans.
It is no wonder that the world's concert halls, conservatoires, and colleges are equipped with the very best in pianos. Many a family and aficionado also know of the great worth and long-term appreciating investment that is Steinway. With Steinways holding their market value so well, it always will be a remarkable investment and talking piece for any lucky owner.
The Ashkenazy piano will be available for sale at the Theme and Variations Showroom, 451 Willoughby Road, Willoughby on July 10-12.
(This article first appeared in Fine Music magazine, July 2015)