ABC 481 1112
Delving into the vaults, the ABC Classics team has compiled a lush array of music that should appeal to most listeners.  Featuring the best orchestras and ensembles, including the Symphony Orchestras of Queensland, Tasmania, Melbourne, and Sydney, along with Orchestra Victoria and the Australia Ensemble, the choices are indeed, well-honed favourites.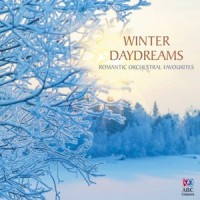 Included is Bizet's Roma Symphony (Andante molto), Elgar's Enigma Variations Op 36 (Var 8 & 13), Mascagni's Intermezzo from Cavalleria Rusticana, Puccini's Crisantemi, Richard Strauss's Traumerei am Kamin, Tchaikovsky's The Nutcracker (Journey of Clara, and Prince Charming through the Snow), Schubert's Rosamunde D797 (Andantino), Tchaikovsky's Symphony No 1, Op 13 (Andante) and Bach's Christmas Oratorio (Sinfonia).
Mostly nineteenth century orchestral music, the repertoire focuses heavily on strings. Even the Horn Quintet in E flat, KV 407 (Andante) by Mozart is set for string quartet.  The only soloistic work included in this folio, is Brahms's Piano Concerto No 1 in D minor, Op 15 (Adagio) with Garrick Ohlsson (Piano), and it happens to be the longest track, coming in at close to 15 minutes.
As the majority of the tracks are short, slow movements or pieces, it makes one wonder if there is something more inherently "romantic" about slower music – the languid, longing look into a lover's eyes, or is it more basic than that?
The easy consumption inherent in compilation discs such as this, albeit beautifully performed and recorded, makes for great audience pleasers.