Australian Chamber Orchestra
Directed by Richard Tognetti, with soprano Danielle de Niese
City Recital Hall, Angel Place
Saturday, June 9
Reviewed by Barry Walmsley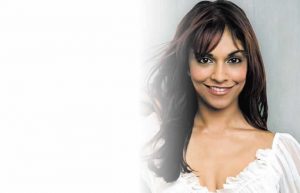 Full of wondrous surprises, the Australian Chamber Orchestra never fails to impress. Its programming choices along with guest artists keeps audiences enthralled. No less was Saturday's performance by the ACO, with the Australian-born Danielle de Niese whose soprano voice was without flaw.
Ms de Niese's interpretation of Carl Vine's The Tree of Man (set to words from Patrick White's award-winning novel by the same name), captured the lyricism of the words in each arching phrase. Vine's writing for strings had the orchestra provide slowly pulsating tones, whilst mid-way the pizzicato enabled the pace to move (in line with the reference to "trains").
Prior to hearing this world-premiere performance was the Symphony in D, K196/121 (La finta giardiniera) by Mozart. It was arresting for its brisk and bright commitment by the orchestra, coupled with a supreme clarity of line.
Mozart's Exsultate jubilate, K 165 gave Ms de Niese the opportunity to display her considerable vocal agility, made more stunning by a very energetic pace. Hers is a voice with depth in the lower register and strong, but bell-like tones in the upper.
Cantilena Pacifica, composed by Richard Meale in 1979 was taken from the string quartet genre to enable Tognetti to be soloist with the orchestra. In this fresh setting, the strings' subdued and languid quality gave scope for Tognetti achingly beautiful violin work throughout.
Schubert's Death and the Maiden, K 531 and the String Quartet in D minor, D 810 (both arranged for orchestra by Tognetti) concluded the concert. Ms de Niese's sense of foreboding was evident in the art song, whilst the orchestra took the quartet arrangement to new heights with poignancy contrasting with dramatic flair.
(This review was first published at www.acoblog.com.au, June 2012)