In her Sydney-only recital, British soprano Charlotte de Rothschild will weave a fascinating story of her famous family's connections with the great composers of Europe.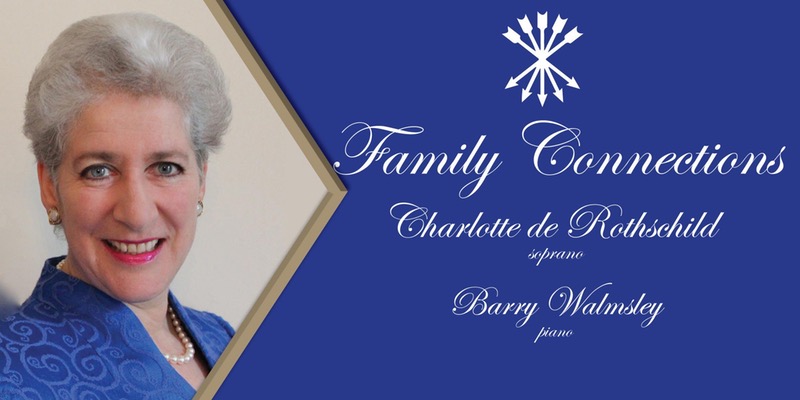 With her reputation as an international artist and after years of research, no-one is better placed than the soprano Charlotte de Rothschild to tell the unique story of the Rothschilds and their musical associations.
This is the musical story of her family which started via the family's founder Mayer Amschel Rothschild. Under his direction and genius, his five sons (hence the five arrows of the family crest) were sent to France, Germany, Austria, Italy and England to create the banking dynasty that has become so famous throughout Europe today.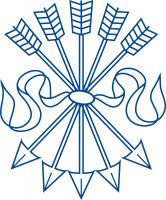 Charlotte is the latest scion of the family to immerse herself in the rich heritage of her forebears, acting both as chronicler and voice of her family history. She has put together a celebration of songs and a collection of delightful anecdotes and she takes the listener on an aural journey through the Rothschild musical vaults, including some previously unknown works by various famous composers. These were either friends, teachers or relatives, such as Liszt, Poulenc, Rossini, Mendelssohn, Chopin, and her ancestors, Meyerbeer and Mathilde de Rothschild. Mathilde was a very talented composer who wrote beautiful songs. She was taught at the age of fifteen by Chopin, who was so impressed that even during his last illness, when he took few pupils, he found time for "the Rothschild girl". Her works were published by the major houses of Europe under her own name as "La Baronne Willy de Rothschild" or "Freifrau Willy von Rothschild" (she married a cousin). She was asked by many leading singers of the day to compose for them. Her most famous song "Si vous n'avez rien à me dire", also known as her "Romance", was the first of a set of five songs written for her friend Adelina Patti.
Some of this music was discovered in the form of a Livre d'Or – a musical autograph book, started in 1826 by a previous Charlotte de Rothschild, who obviously invited any composer who visited her to write either a song or piano piece into her book. The collection was added to by her daughter Mathilde and the book passed on through the female line, being added to well into the 20th Century by composers such as Bernstein, Hahn and Milhaud. Finding this musical autograph book was confirmation of Charlotte's research over the years.
In her Sydney-only recital, Charlotte will sing works by Mendelssohn, Chopin, Cherubini, Rossini, Liszt, Poulenc, Barber, Spohr, Hahn and Mathilde de Rothschild.
Venue: Cello's (Level 4), The Castlereagh Hotel, 169 Castlereagh Street, Sydney
Date: Thursday, 27 July, 2017
Time: 7.30 pm
(Drinks and Canapes will be served on arrival from 7 pm; Recital will commence at 7.30 pm.)
For more on the Family Connections, see http://www.charlottederothschild.com/rothschilds