Whilst always knowing of the name, Moya Henderson, I first came in contact with the Australian composer's work when her major commission, Lindy – the opera, was premiered in the Sydney Opera House by Opera Australia. Having followed the story of the Chamberlains since 1980, this work had a special and personal resonance for me. Here was an opera in the modern guise about a contemporary Australian story that had international curiosity and currency.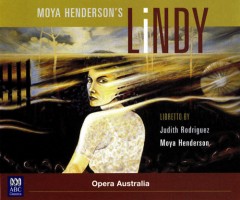 In putting that story to the stage, Henderson created a seminal work of distinction, the likes of which may not be repeated for a very long time, I should imagine (considering the paucity of Australian composition for large scale opera companies).
Moving on from the operatic, Henderson has been described as a "composer who has devoted much of her career to exploring the soul and culture of Australia's 40,000 year history, and bringing it to life in her works".
A self-produced CD of three works for String Quartet, played with intelligence here by the Acacia Quartet, shows Henderson's skill in writing for such a genre. The style is accessible yet showing influences of her international experience.
The three pieces here all have spiritual significance. The first, Kudikynah Cave, composed in 1987, is reflective and at times dramatic. Employing a sonorous full tone that contrasts with the use of harmonics, it also gives rise to quite a glorious melody for the first violin. This is perhaps the most serious of the three, as it conjures an indigenous geographic location, whilst the other two works have meaning originally within a wedding context.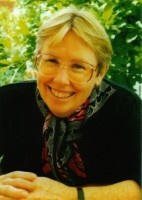 The Beloved Awaits: Wedding Recessional, written in 2008 was originally written for Brass Quintet, but this re-arrangement works splendidly. Its natural lilt has a joyous and quite delightful momentum. This was a commission from the music critic, John Carmody, as a wedding gift to his nephew.
Showing an easy gift for writing for voice, Henderson's Ave Maria for Treble Voice and String Quartet was composed in 2013 for the marriage of Elizabeth Henderson to Warren Mundine. Beautifully lyrical with well-shaped phrases, and changing metres, this piece deserves a wider audience. A real delight, I can only imagine the joy it must have brought to the happy nuptials on first hearing.
It has been said that Henderson's "compositions unite the high art of classical music composition with the heart of Australia". Her work can boast of its international appeal, whilst pursuing a uniquely Australian soundscape. In Henderson, Australia has a composer of considerable skill, not only in producing works that are interesting, engaging and at times, challenging, but works that underline substantial ideas.
Her music is available via her website: http://moyahenderson.com