Australian World Orchestra
Sydney Philharmonia Choir
Conductor: Alexander Briger
ABC 481 0550
The scale of a work such as Beethoven's Ninth Symphony is truly staggering. Whilst the work has been overused for civic celebratory events, the concert experience (and this recording, which originates from a live concert in the Sydney Opera House) is something that can touch listeners in profound ways.
The complexity of the music is only equalled by its challenging compositional ideas, along with the treatment of text (by Schiller), and the fusion of what, for the most part, are incompatibles, that is, the choral and the symphonic idiom.
Structurally, the work is really a set of variations, showing a total connection from beginning to end. These totally new elements (the unconventional symphonic layout and the use of words within a symphony) helped to underline, in the public's mind, that Beethoven had truly gone mad.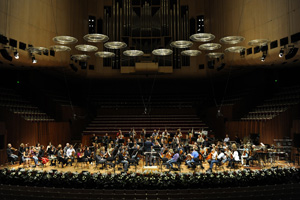 This particular recording emanated from one of the most exciting of recent concert events, the inaugural season by the newly created Australian World Orchestra, an initiative to bring together the finest of Australian orchestral musicians from around the country and across the world. Thus, it saw players return from such illustrious orchestras as the Berlin and Vienna Philharmonics, Chicago and London Symphonies, the Concertgebouw and Gewandhaus, to be part of this concept orchestra.
Bringing the whole project together, as its artistic and musical director, was conductor Alexander Briger, who has established himself on the world stage as one of the new dynamic conductors of this era.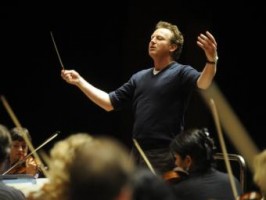 With total command and intelligent insight, Briger produced a remarkable concert (and thus CD recording) of extraordinarily powerful music, with playing that possessed the richness and assertiveness of a thoroughly seasoned orchestra.
Bringing this grand tutti of a work to a conclusion in the mighty finale movement, with its anthem-like passages, are four soloists in fine voice, Cheryl Barker (soprano), Elizabeth Campbell (mezzo soprano), Steve Davislim (tenor), Teddy Tahu Rhodes (bass), along with the full-voiced singing of the Sydney Philharmonia Choir.