Steven Isserlis
Mahler Chamber Orchestra
Daniel Harding (conductor)
Hyperion CDA67917
Not only is it a superb recording by one of the world's leading cellists, this release is also a study in the genesis and metamorphosis of the great B minor Concerto (1894-95). Isserlis also details the remarkable and somewhat disputed origins and editorial transformations the work has undergone.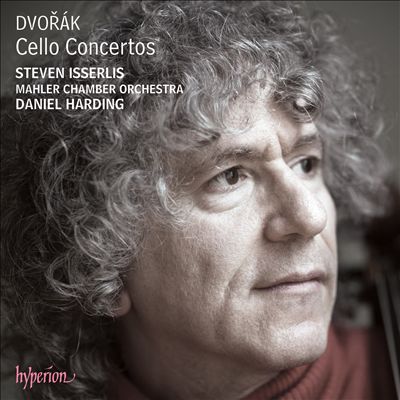 Isserlis's playing of this landmark work is characteristically lyrical, dramatic and passionate. His connection with the soul of the work clearly is evident.
The inclusion of two additional tracks in relation to this work underpins its historical development. A song, Lasst mich allein (orchestrated) appears separately, so as to provide the listener with the very musical quotation found to have influenced the second and third movements. As well, an additional track provides Dvorak's original ending to the concerto. Along with Isserlis's insightful notes, the listener can hear the work with a refreshingly new understanding of its evolution.
Pleasingly, an earlier work, the A major Concerto (1865) is included on this disc. Neglected as an early and immature work by Dvorak, it survived as a cello and piano score only, and was later orchestrated. The re-working of this concerto (by Gunter Raphael) shows a developing compositional style, and whilst not quite the masterpiece as the B minor concerto, it is full of beautiful melodies and fresh rustic spirit.
(This was first published in the January 2015 edition of Fine Music magazine).