Stellar Sopranos (The most dazzling, death-defying, dizzyingly stratospheric arias ever written) ABC Classics 480 5514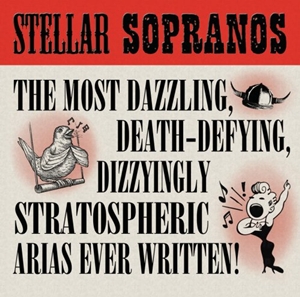 Terrific Tenors (The most thrilling, handsomely heroic, devastatingly tragic arias ever written) ABC Classics 480 5512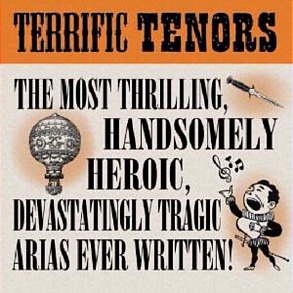 Bravura Basses (The most brooding, prfoundly deep, mellifluously magnificent arias ever written) ABC Classics 480 5513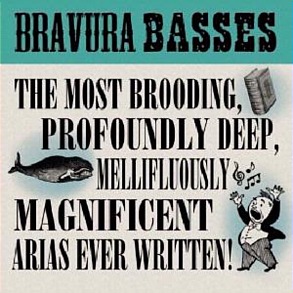 Playing on singer stereotyping, this collection of three discs has much to offer with outstanding performances by some of the world's greatest singers collected together.
Whilst the cover art may entice novices into the world of opera, the seasoned opera-goer may think twice. Afterall, the ABC did outsource this part of the production to an outside company. But let's not judge a book (or in this case a CD) by its cover!
There is inclusion of coloratura, lyric and dramatic sopranos on Stellar Sopranos and the notes adequately give a snapshot of their role. Coloratura sopranos dazzle with their vocal agility and flexibility, tossing off virtuosic runs and leaps at breathtaking speed. Lyric sopranos ravish with the warmth of their sound, both bright and full; dramatic sopranos impress with the strength and expressive passion of their voice.
But for all sopranos, the ability to soar above the rest brings them great satisfaction and admiration from their audiences. And the 18 tracks here, featuring Dame Joan Sutherland, Sumi Jo, Yvonne Kenny, Luciana Serra, Birgit Nilsson, Leontyne Price, Edita Gruberova, Rita Streich, Elizabeth Connell, Sara Macliver and Emma Matthews, do just that.
Favourite arias here are the Doll Song from Offenbach's The Tales of Hoffmann, Queen of the Night aria from Mozart's The Magic Flute, Ach, ich fuhls from Mozart's The Magic Flute, Ritorna vincitor! from Verdi's Aida, and Piangero la sorte mia from Handel's Julius Caesar in Egypt.
Whilst sopranos tend to be cast in roles such as empress, princess, goddess, priestess, and sometimes requiring to be seductive, fragile or innocent, playing regal to slave characters, their beauty (natural and vocal) leaves a trail of eager suitors. Tenors are thought to be thrilling, handsomely heroic; they are the show-ponies of the operatic stage and like soopranos, their vocal gymnastics can soar above the orchestra. Afterall, they are not dubbed "king of the high Cs" for nothing.
Eighteen tracks of tenor splendor and excitement make this another stunning disc with performances by Luciano Pavrotti, Jose Carreras, Placido Domingo, Jussi Bjorling, Giuseppe di Stefano, Mario Lanza, Roy Best, Bruno Prevedi, Rosario La Spina, Juan Diego Florez, Mario del Monaco, Kenneth Collins and Anthony Rofle Johnson. All the favourite arias are here from composers such as Verdi, Puccini, Rossini, Leoncavallo, Weber, Ponchielli, Donizetti, Lehar, Mozart and Handel. This disc is a real stunner in bringing together the greats!
What is a surprise is that in this set there is no disc dedicated to the contralto. Are they not dazzling, commanding, powerful, or magnificent, afterall, we have coloratura, lyric and dramatic altos? I'll leave that for others to answer.
But as sopranos and tenors scale the stratosphere to excite listeners, basses plumb the depths. For some though, low notes reflect low life (underground, undercover, underworld). But the stereotyping of voice types lends itself to over-simplification.
On the disc of bass singers, we hear marvellous accounts of a greater array of arias by Monteverdi, Mozart, Beethoven, Boito, Rimsky-Korsakov, Gounod, Lehmann, Offenbach, Wagner, Britten and Mussorgsky. More Australasian basses as featured including Bruce Martin, John Wegner Conal Coad, Raymond Myers, David Parkin, Donald Shanks, Teddy Tahu Rhodes alongside Paul Robeson, Siegmund Nimegern, Sir John Tomlinson, Owen Brannigan, Stephen Varcoe, Forbes Robinson, Hans Sotin and Nicolai Ghiaurov. There are even some tracks of outside the operative genre: oratorio (Handel), musical (Jerome Kern) and even a spiritual included.
The richness and passion of these bass voices sets them apart as some of the truly great singers collected on one CD.
For its breadth of artist represented, and its wide range of works, these three discs are indispensable for anyone interested in opera or in vocal technique.